Whether its a black, gray, white or even a colored wall, paneled walls are so elegant and make such a statement. So I decided I had to have one or 2 walls. My decision was made to do the master bedroom wall, it still bared my bad paint choice from 5 years ago. So it was an easy decision for me.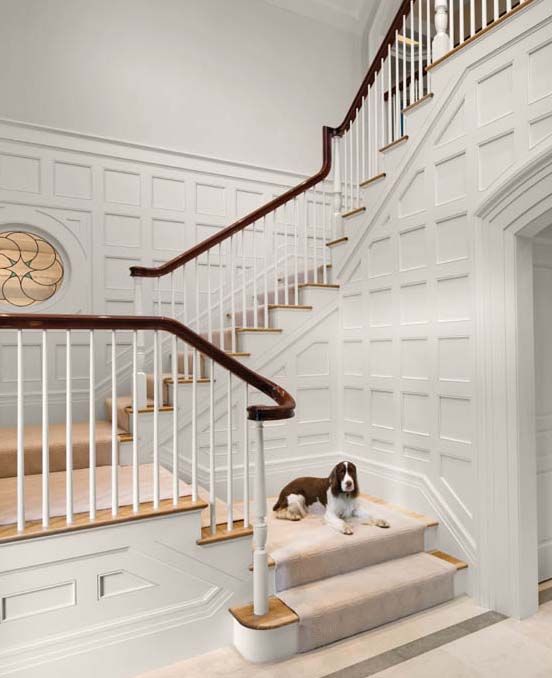 So here is my bad choice of color from 5 years ago.
I first started by gathering my tools: finishing nail gun, air compressor, level "very important", wood filler, ladder, tape measure and wood. I used 3/8 formaldehyde free underlayment. I had it cut down to nine 4 inch stripes and two 5 inch stripes at homedepot. They have always been very happy to make more than a few cuts.
I proceeded to hang the bottom and top row first, then the sides went up
My little air compressor. I love it, I couldn't do most of my indoor projects with out it.
Once either side went up I started from the middle outward. To tell you the truth I measured widths as I went. I previously did the math and had a rough estimate of how far each one should be from the other but it all worked out and each one is 12 inches apart.
Next I had to decide how far apart the the diagonal section would be from one another. I had the choice of making each box square or rectangular and you can see what I went with.
Next I had to fill in all the small nail holes from the nail gun. Once that was dry, I sanded.
Then the fun part began.
Paint BM Kendall Charcoal
I really LOVE the way it came out. I plan on doing another room with this paneling.
Over all it was a very easy project.